RIOT FEST 2017 IS COMING- More Bands Added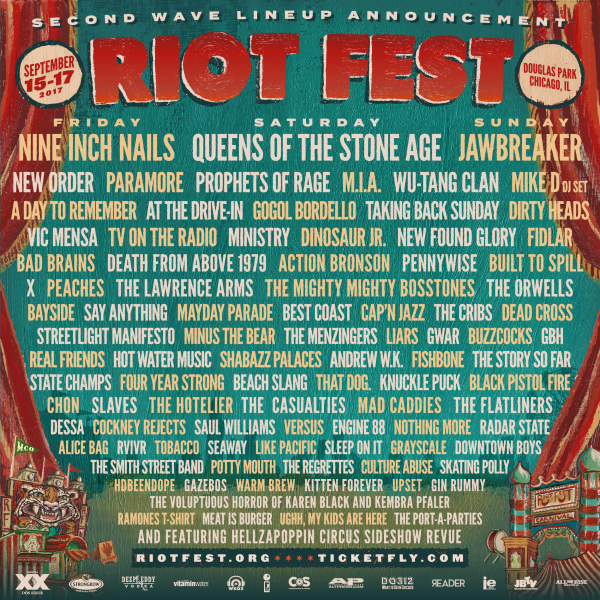 The Second Wave of Riot Fest bands were announced today.
Get TIX and INFO at www.riotfest.org
Jamboree Postponed
UPDATE MAY 30: Unfortunately we are going to have to postpone the Fun-Time Jamboree. We are truly sorry, we were very excited for it, but there may be something even better in the works so stay tuned! Island Gigs will be issuing you a full refund that should be processed in the next 48 hours. This will happen automatically, you won't have to do anything. If you have any questions for them regarding the refunds, please email info@islandgigs.com. We really appreciate you and we never like to cancel engagements so thank you for understanding.
RIOT FEST 2017
Stacked.
TIX AND INFO
#riotfest2017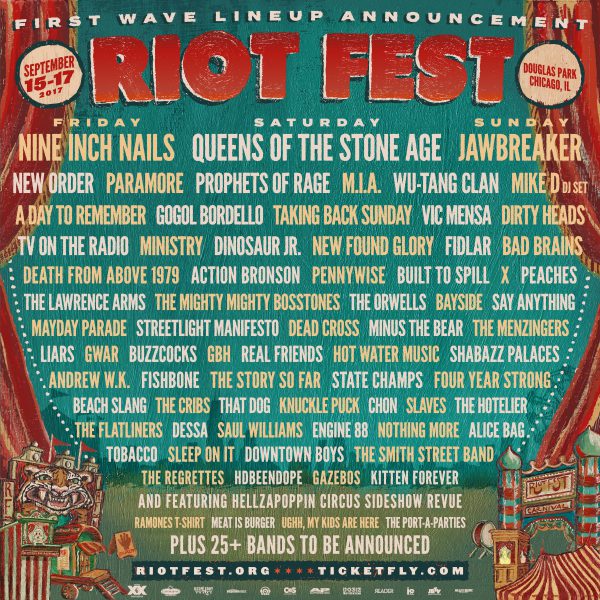 2017 SUMMER TOUR ANNOUNCED!
UPDATED 3.27
Excited to announce our 2017 US Summer Tour! Very happy to be taking out Every Time I Die – we've been trying to do that for a while now. We'll also have Modern Chemistry opening up for the first half and All Get Out opening up the second half.
CLICK HERE for VIP TICKETS.
TAKING BACK SUNDAY VIP Includes:
– Ticket
(please note as of 3/27 CLEVELAND now is an upgrade, you will also need purchase a ticket for the show if you purchase past this date)
– Early Entrance
– VIP Laminate/Lanyard and Embossed Journal + Embossed Bookmark (last two will be mailed to you)
– Acoustic Set
***Please understand some venues have a VIP section so be clear if you purchase from other ticketing sites that it doesn't involve us!***
Tickets are on-sale now! NY night 1 sold out first weekend so a second night has been added!
Click HERE for links for VIP and Regular tickets.
See you guys out there!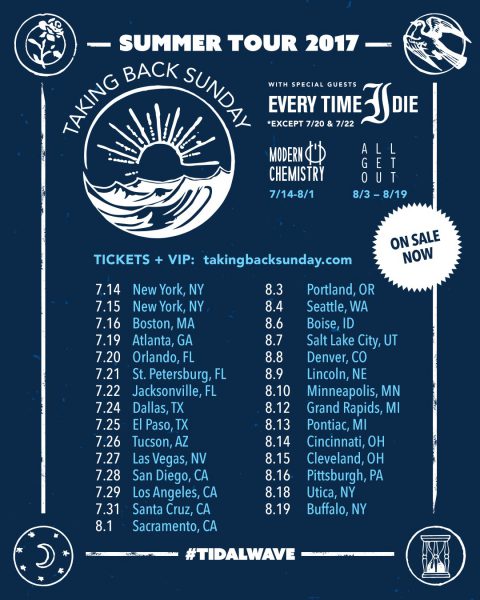 MUSIC FOR EVERYONE / March 30 / Pre-Order Now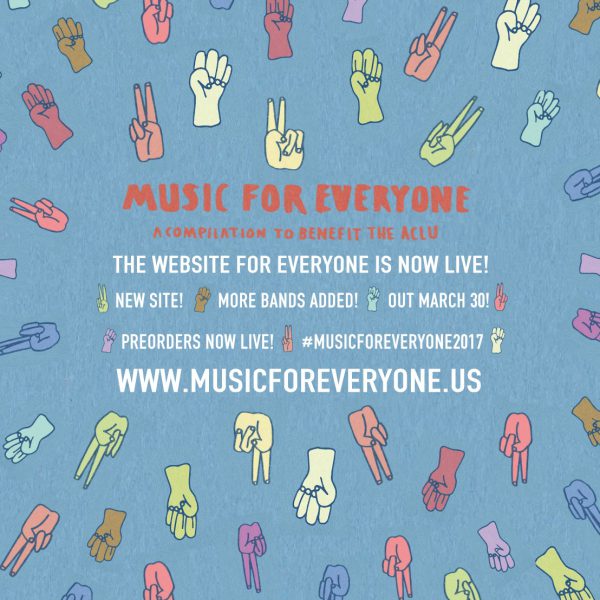 Excited to launch the pre-orders for #MusicForEveryone2017! The compilation, consisting of over 20 Rare/Unreleased songs raising money for the ACLU, will be released on March 30 through Collective Confusion/Sub City Records with an exclusive Donate what you want through Bandcamp.
Since it's curated by our own John Nolan we are excited to let you know there is also an unreleased Taking Back Sunday song included.  Pre-Order and get more information on the artists participating / why they wanted to be invovled at www.musicforeveryone.us
WBR VINYL RE-ISSUES
YES, its true, there is a re-issue coming of our three vinyl titles from Warner Bros Records. This will be the first time Taking Back Sunday is available in this format.  We know you've been asking for a while so thanks for your patience!  Taking Back Sunday has a release date in March, New Again in April and Louder Now in June.  If you want to buy LIMITED COLORS directly from us, stay tuned and we will be sure to flood you with that information when we have it.  These colors will be available from us directly on tour and online through our official store and the Hopeless Records online store.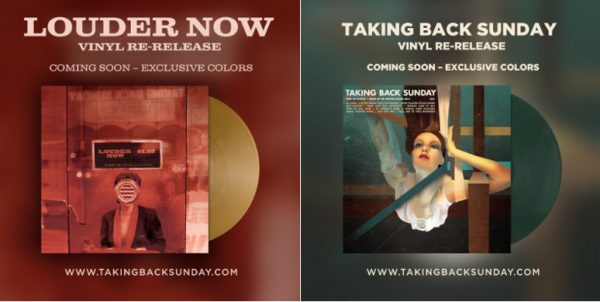 CALL COME RUNNING
Excited to share the continued story we started with 'You Can't Look Back.'
Here is the new video for 'Call Come Running' from TIDAL WAVE,
also directed by DJay Brawner from Anthem Films. We hope you enjoy.
CLICK HERE TO WATCH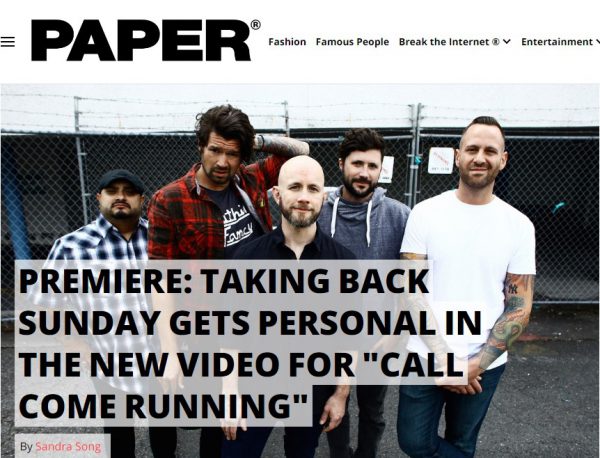 When We Were Young – April 8 & 9
Excited to play this new festival with such a great line-up of bands.
Tickets On-Sale Friday February 10 at 10am via http://whenwewereyoung.net/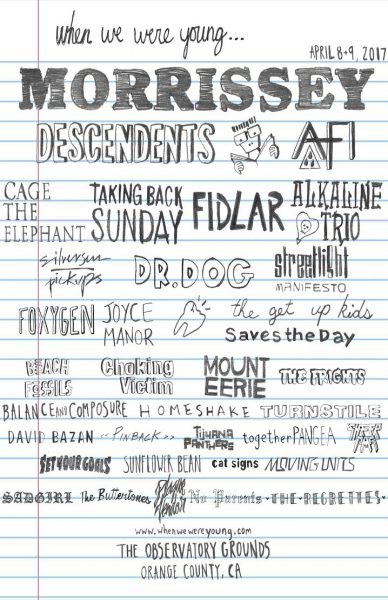 MUSIC FOR EVERYONE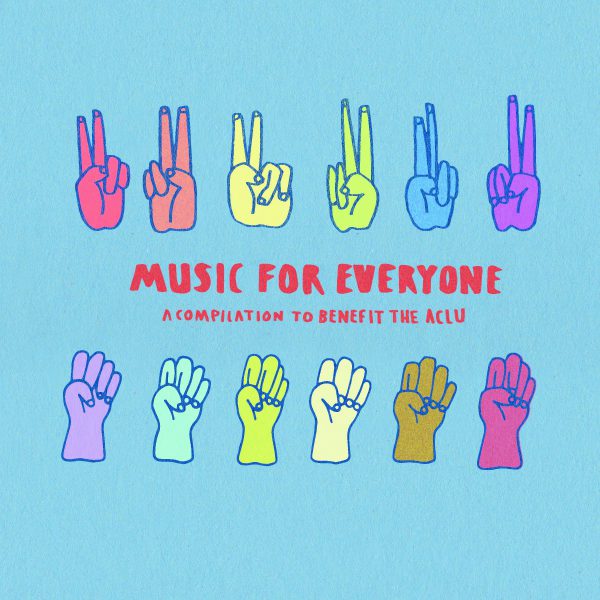 "During these next four years, I feel it's going to be extremely important to support organizations that will stand up to the Trump administration. I also wanted to give artists an opportunity to express something about what's gone on in this country over the past year and what's coming in the next ones," states John Nolan. "I needed that for myself and wanted to connect with other people who needed it. And I wanted to take that need for self-expression and channel it into something bigger than all of us."
From this, comes MUSIC FOR EVERYONE: A Compilation To Benefit the ACLU.
Coming this Spring with help from our friends at Collective Confusion/Sub City Records, with rare or unreleased music from Taking Back Sunday, Anti-Flag, Answering Machine, Baggage, Chris Farren, Potty Mouth, Brendan Kelly, Anthony Green, Frank Iero, Dave Hause, Sleep On It, Jared Hart, Cassino, Dead Heavens featuring Walter Schreifels, Allison Weiss, Brett Newski and more artists to be announced. The cover art was designed and donated by artist David Foarde (Instagram: @DavidFoarde).
Updates and more info at www.musicforeveryone.us
To read more on the ACLU's commitment to stand up for human rights in the wake of the recent election: https://www.aclu.org/news/aclu-statement-donald-trumps-election
Hawaii 3.26.17
Excited to return to The Republik in Hawaii on Sunday, March 26. Tickets go on sale Friday, January 20 at 10am local.  We will be doing our first VIP ticket in Hawaii for this show.
VIP TICKET includes:
-Early Entrance
-Acoustic Set
-Meet & Greet
-Laminate
-Poster
-Enamel Pin Set
PURCHASE REGULAR AND VIP TICKETS: CLICK HERE