DEATH WOLF
CLICK HERE to watch the lyric video for Death Wolf. Thank you Shamus!
TIDAL WAVE out this Friday, September 16!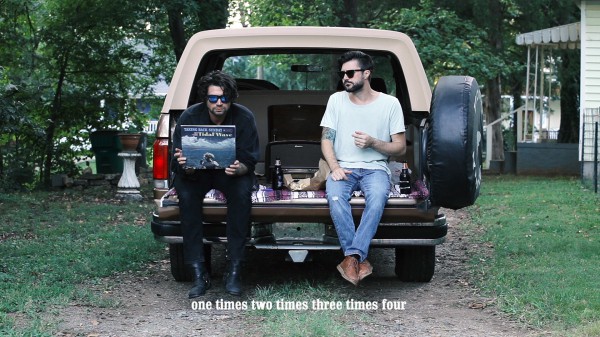 Rockaway Festival
Excited to announce that we will get to visit Kuala Lumpur Malaysia
this November to join the line-up for Rockaway Festival.
TICKETS AND INFO – CLICK HERE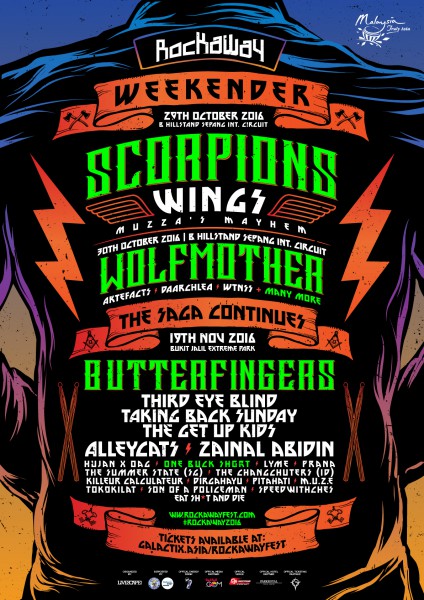 New Video for YOU CAN'T LOOK BACK
Please hit up this link:
WATCH THE VIDEO NOW
to watch the video for You Can't Look Back from our upcoming album TIDAL WAVE.
Directed by Djay Brawner / Anthem Films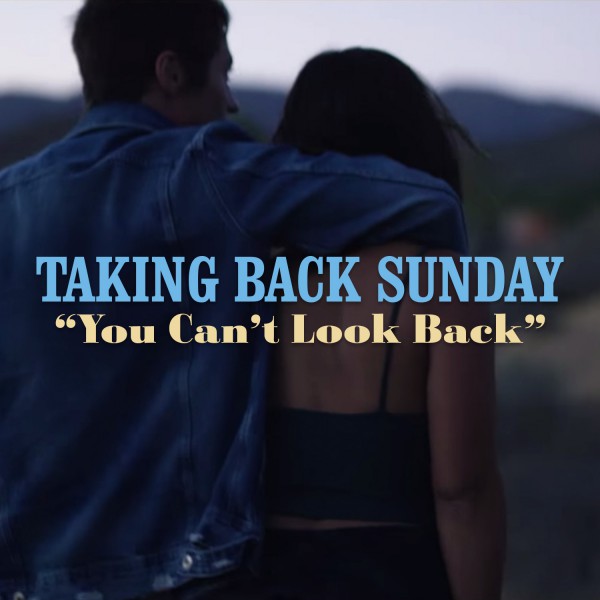 NZ/AUS Tour Announced for 2017 with Acceptance
AUSTRALIA | NEW ZEALAND!
We are heading back in March 2017 in support of our new album TIDAL WAVE!
Joining us for their first time over: Acceptance (Aus only)
Get early bird tickets HERE: http://found.ee/TBSAU
Tickets on sale Thursday 25th August 9am local
Dates: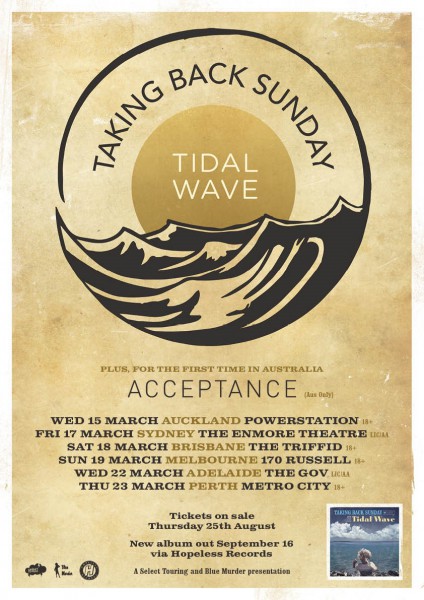 TIDAL WAVE RELEASE WEEK – RECORD STORE VISITS
Thanks to Hopeless Records for setting up some acoustic performances at some local record stores
along our tour the week TIDAL WAVE comes out.
Here is the information, if you have any further questions please contact the store.
We hope to see you there.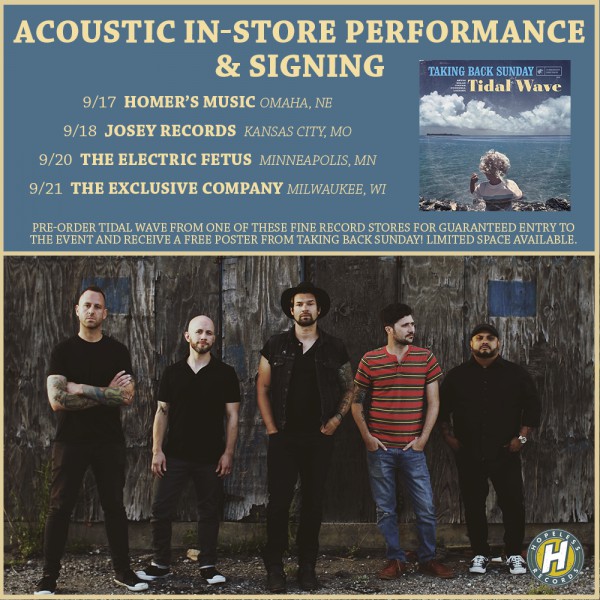 CHICAGO RECORD RELEASE PARTY
Thanks to Riot Fest for having us out for an official aftershow to celebrate the release of TIDAL WAVE.
METRO – Friday Sept 16 – Doors at 10PM
Tickets on-sale this Friday Aug 19 at 10am HERE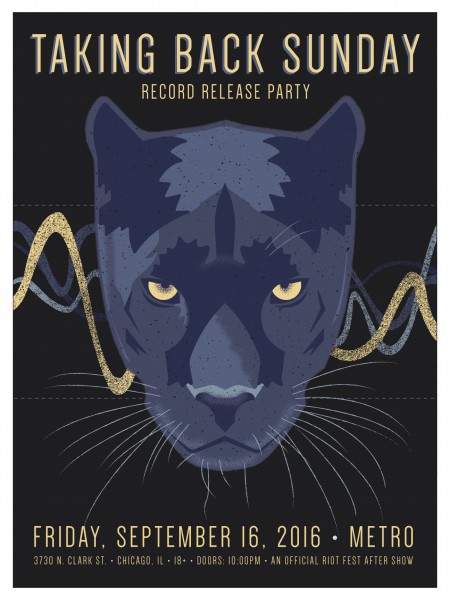 THIRD ANNUAL HOLIDAY SPECTACULAR
So excited to announce our Third Annual Holiday Spectacular at Starland Ballroom.
Very special guests The Starting Line and Modern Chemistry join us Friday December 16, 2016.
Very special guests Acceptance and Gates join us Saturday, December 17, 2016.
Tickets On-Sale Friday, August 12 at noon right HERE. There will be a bundled price for both shows.
Follow us on Twitter, Instagram or FB for details on a special Thursday Pre-Sale.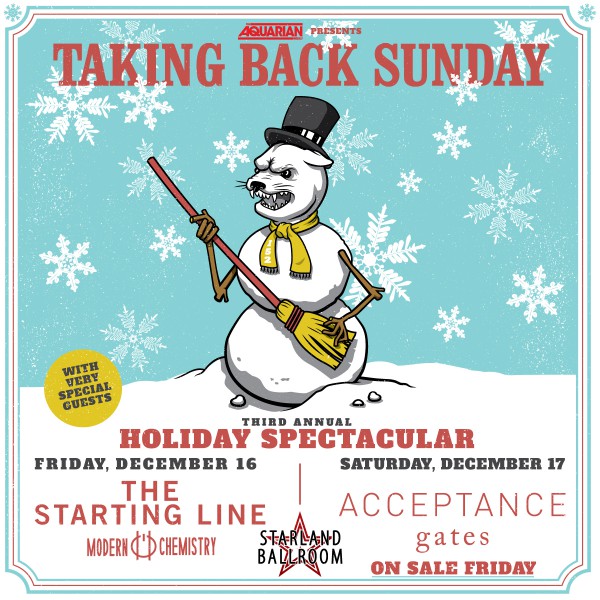 TIDAL WAVE TOUR: Sept-Oct 2016
Decided to play the next tour in smaller clubs. Because there are no rules.
Tickets on-sale tomorrow at NOON LOCAL time. DC at 10am. Don't wait too long.
New Album TIDAL WAVE out September 16 on Hopeless Records —> PREORDER HERE.
Watch the video for TIDAL WAVE HERE.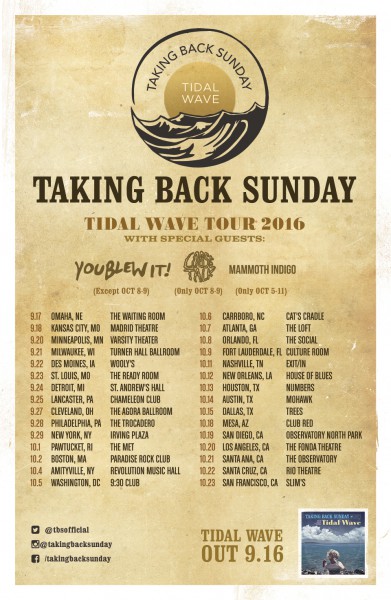 TIDAL WAVE – September 16, 2016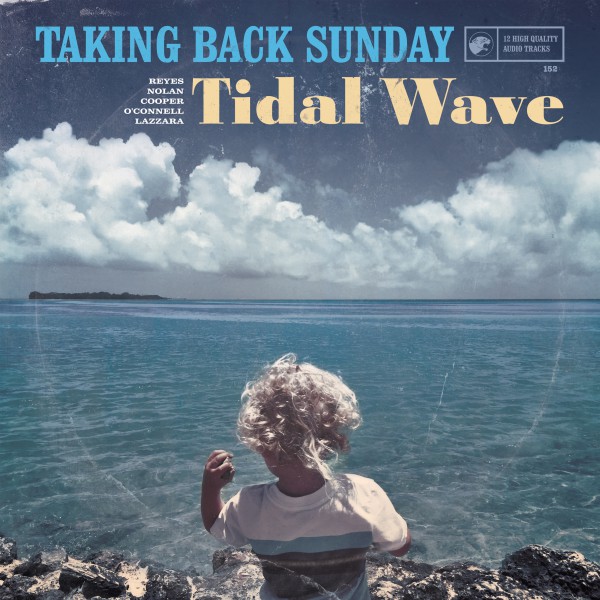 SEPTEMBER 16, 2016 is the release date for our new album TIDAL WAVE. We really can't wait for you to hear it. Everyone is working hard to categorize where this music fits and all we can say is we wrote from the heart and did the best work we could, so to us it sounds like Taking Back Sunday. We hope you enjoy it.
CLICK HERE TO:
-Watch a new video for Tidal Wave directed by Greg Hunter while out on Taste of Chaos
-View the pre-order bundles of cool vinyl and other things we think you might like which are available now
-Pre-order the album on iTunes HERE and receive Tidal Wave immediately
TIDAL WAVE
Produced by Mike Sapone
Engineered by Mike Pepe
Mixed by Claudius Mittendorfer
Artwork designed by Brad Filip and Brad Clifford / Photos by Misha Lazzara
1. Death Wolf
2. Tidal Wave
3. You Can't Look Back
4. Fences
5. All Excess
6. I Felt It Too
7. Call Come Running
8. Holy Water
9. In The Middle of It All
10. We Don't Go In There
11. Homecoming
12. I'll Find A Way To Make It What You Want
Forever Beautiful – A Collection of Love For Orlando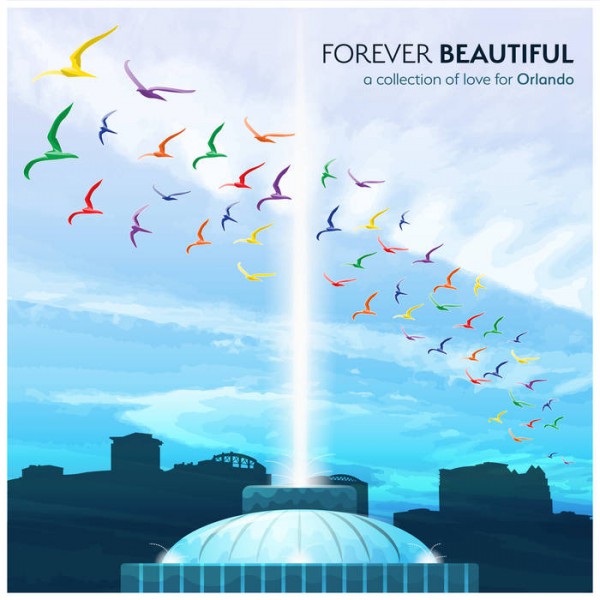 49 songs for the 49 beautiful lives lost in Orlando.
Pay / Donate what you can AT BANDCAMP
DIRECT LINK: https://srbproductions.bandcamp.com/album/forever-beautiful-a-collection-of-love-for-orlando
From Adam & Sean/SRB Productions who put the comp together:
"Pulse is spitting distance from our house, and it's been unbelievable to see what's happened to our city and neighborhood. It means the world to us that you wanted to contribute to this compilation. This is for Orlando, from Orlando. 49 songs for the 49 victims."
All proceeds benefit https://oneorlando.org/
We are honored to be included.
Follow for more info and updates:
Facebook: www.facebook.com/songsfororlando
Twitter: www.twitter.com/songsfororlando