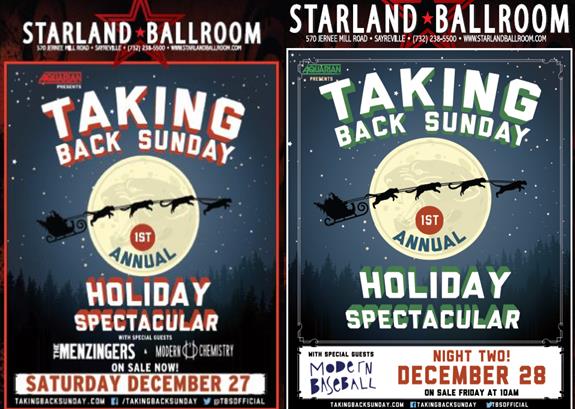 New Jersey! Thanks for all the love on the Starland Ballroom Holiday Spectacular! There are only a few tickets left for the first show with The Menzingers and Modern Chemistry so we are going to go ahead and play a second night there on December 28. Excited to have Modern Baseball joining in for that one. We'll have some other surprises to announce along the way so stay tuned!
APPLAUZE PRE-SALE STARTS NOW: CLICK HERE for a limited amount of low service fee tickets
Regular On-Sale this Friday, September 19 at 10:00 AM via http://www.axs.com/
Can't wait!