— MUSIC FOR EVERYONE —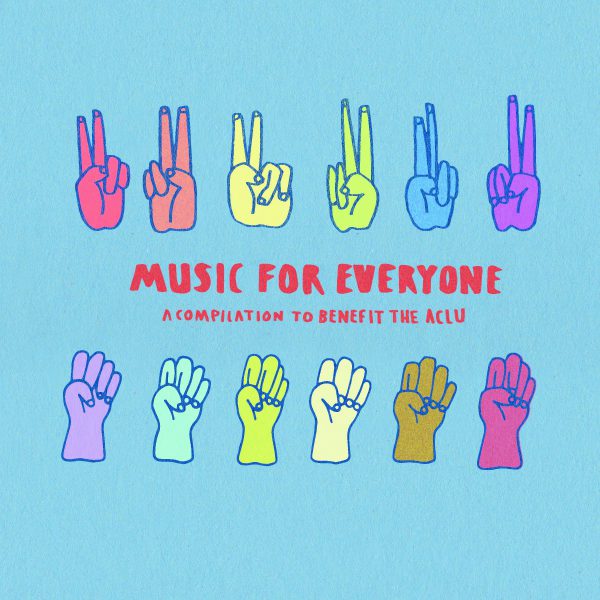 "During these next four years, I feel it's going to be extremely important to support organizations that will stand up to the Trump administration. I also wanted to give artists an opportunity to express something about what's gone on in this country over the past year and what's coming in the next ones," states John Nolan. "I needed that for myself and wanted to connect with other people who needed it. And I wanted to take that need for self-expression and channel it into something bigger than all of us."
From this, comes MUSIC FOR EVERYONE: A Compilation To Benefit the ACLU.
Coming this Spring with help from our friends at Collective Confusion/Sub City Records, with rare or unreleased music from Taking Back Sunday, Anti-Flag, Answering Machine, Baggage, Chris Farren, Potty Mouth, Brendan Kelly, Anthony Green, Frank Iero, Dave Hause, Sleep On It, Jared Hart, Cassino, Dead Heavens featuring Walter Schreifels, Allison Weiss, Brett Newski and more artists to be announced. The cover art was designed and donated by artist David Foarde (Instagram: @DavidFoarde).
Updates and more info at www.musicforeveryone.us
To read more on the ACLU's commitment to stand up for human rights in the wake of the recent election: https://www.aclu.org/news/aclu-statement-donald-trumps-election
Available Now!
Latest Photos
Tweets by @TBSOfficial